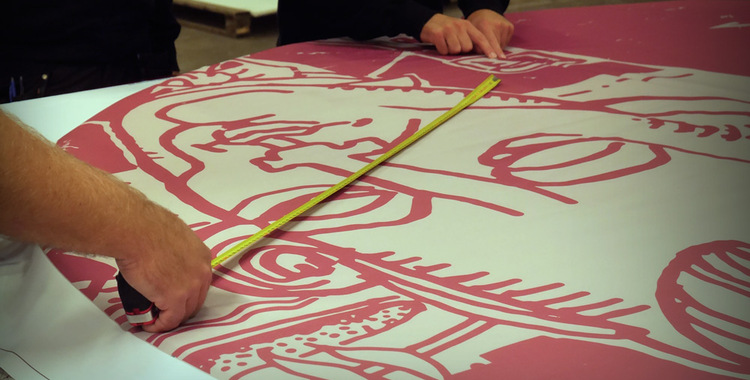 A better looking sound
Since 1996, we have delivered acoustic solutions for all types of environments. Everything from large sports arenas such as Scandinavium to the small, cozy music studio. Together with architects, decorators and builders, we create creative premises with better sound. Or as we call it, a better looking sound.
We are located in Falkenberg, with offices and production under the same roof. The local presence has been natural and strong since the start. And it is important for us to continue to be so, even though our market has expanded to the European market.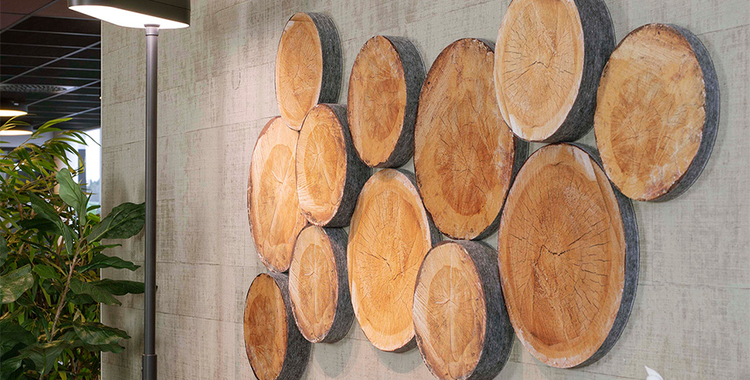 Environment in focus on several levels
Sustainability is a broad term. For most people, it is about the environment around us, our planet and nature. For us at Akustikmiljö, the state of our planet is an important reason why we work towards a sustainable business. But sustainability for us is also bigger than that. Our business is about creating better and more sustainable work environments for our customers and employees, where people can feel good and perform well for a long time. With sound absorbers made in our proprietary EcoSUND® material, we try to do our part.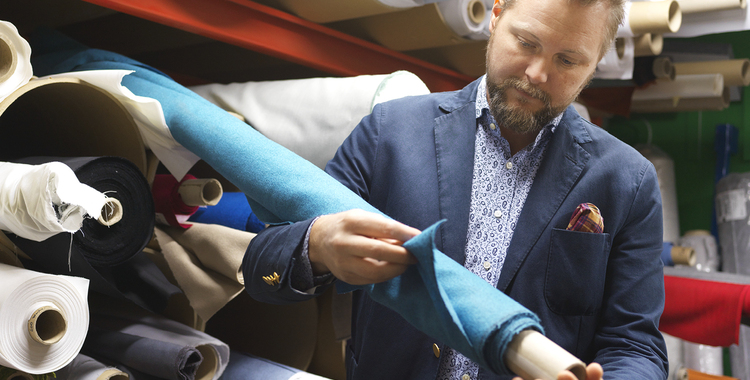 The simple supplier
At Akustikmiljö there is a long tradition of being solution-oriented – everything should be possible! We take pride in always coming up with good proposals that take into account the various challenges that available in all projects. "Special" is thus rather a rule than an exception for us.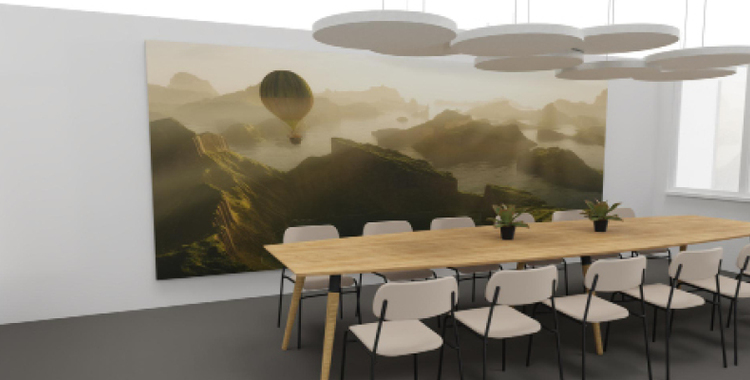 Our digital tools
With our digital tools, you can visualize our products digitally. If you work in another program, download cad-files for the product and place it in the drawing environment. For you to get the desired effect of our sound absorbers in your environment,
we use Acoustic facts which measure acoustics in a room.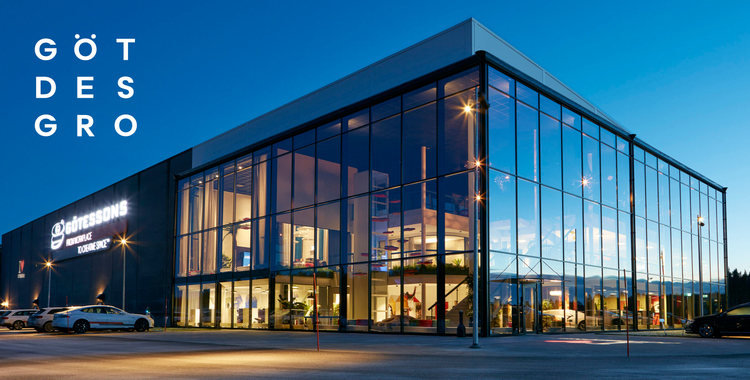 A part of Götessons Design Group
Since 2015, we are a part of Götessons Design Group whose success is based on understanding people's needs before they know it themselves. Together we create furniture, environments and products that combine beauty, ergonomics and sustainability. Always for people to feel good and grow. In public and private environments. Today and tomorrow.
The parent company includes; in addition to AM Acoustics, Götessons Industri AB, David design AB, GSIGN, FROM: and Scan Sørlie AS