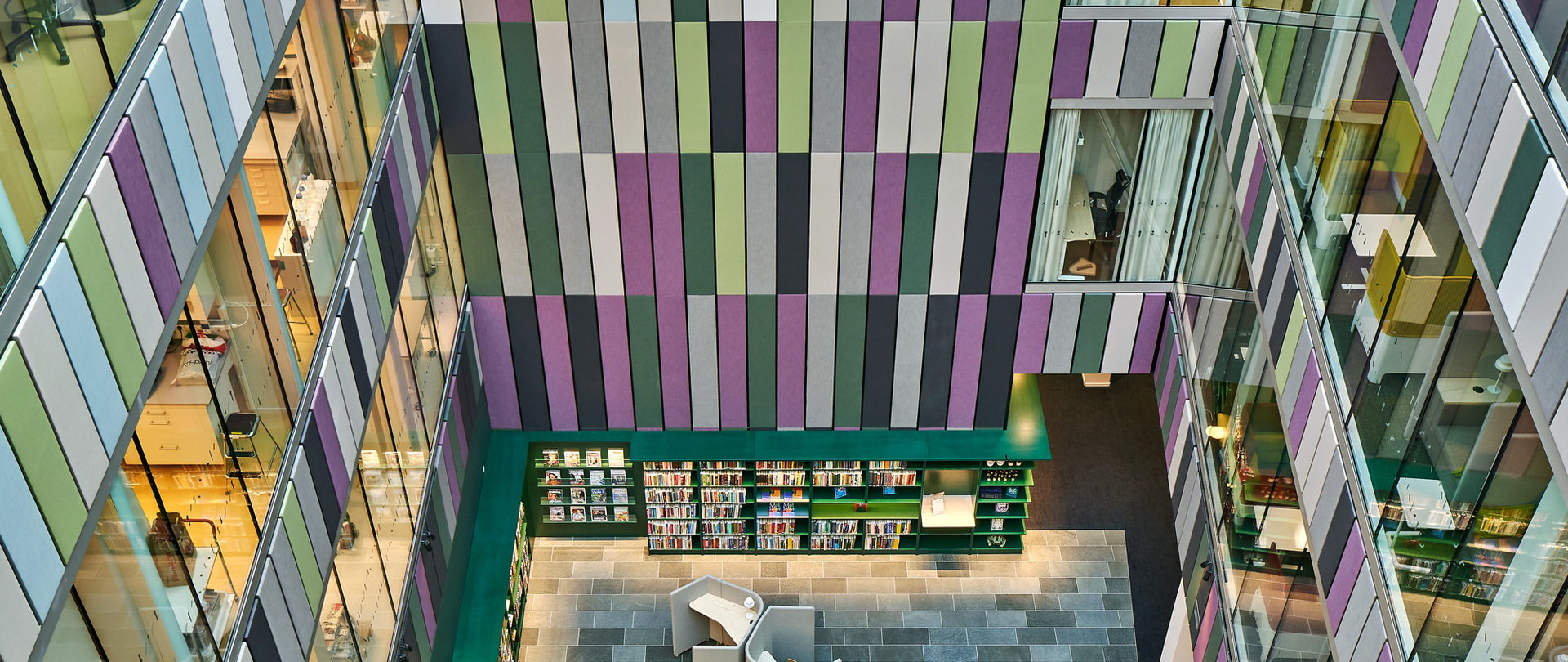 Better looking sound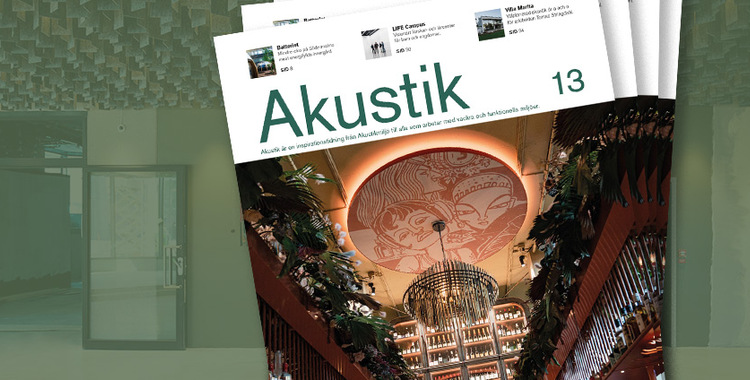 Magazine Acoustics 13 is here!
There is now a new issue of the magazine Akustik. There you can read, among other things, about the "Batteriet" project, where AM Acoustics supplied absorbents to an outdoor environment.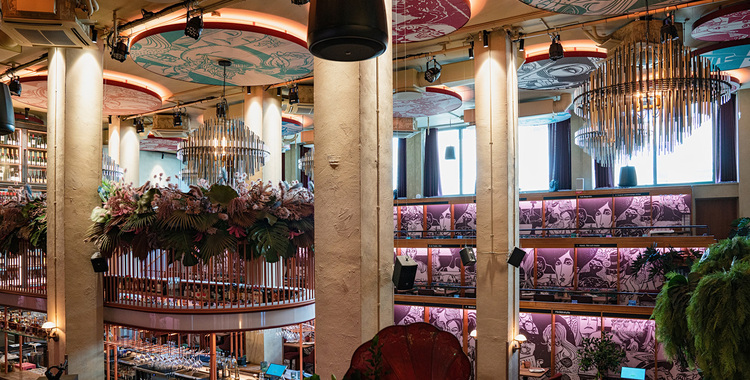 Biblioteket LIVE
Biblioteket Live is Södermalm's newest entertainment venue. The classic premises in Medborgarhuset were designed by Martin Westerberg in 1939 and have since mostly served as a library. After thorough renovation, this historic building has been transformed into Biblioteket Live: 1,500 m2 of restaurant, bar, and event space.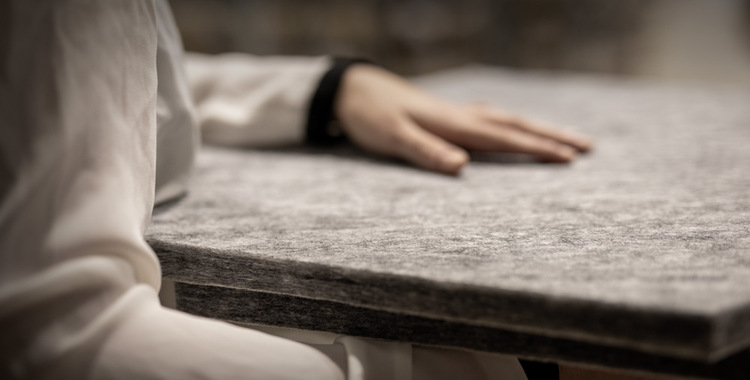 Sustainability starts from within
EcoSUND is Akustikmiljö's own unique sound absorber, developed together with acousticians and raw material suppliers in 2010. All manufacturing takes place in Sweden, specifically in Halland.
EcoSUND is the core material that all Akustikmiljö's products are made of. Some products are covered with textile or acoustic cloth. The EcoSUND products are available in thicknesses of 20, 40 and 50 mm and in the colors white, black, gray and brown.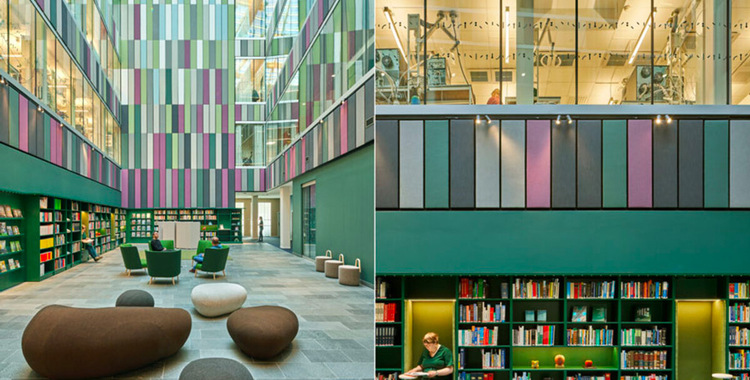 Welcome to our new site!
We are happy to present a brand new website. We hope and believe you will appreciate it.
With the new website, we can continue spreading inspiration, knowledge and news within the industry. With all conditions of spreading the message of a better looking sound.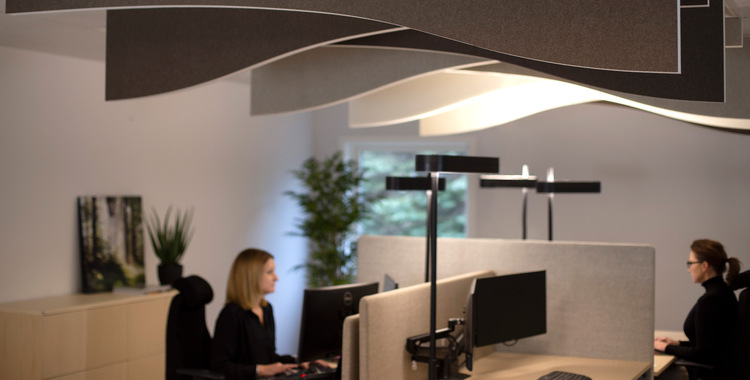 Made in Sweden with knowledge and passion
We are located in Falkenberg, with offices and production under the same roof. The local presence has been natural and strong since the start. With our core material EcoSUND®, we create acoustic solutions for the big and small project. We understand that each assignment is unique and we are happy to develop a solution that fits the specific case.